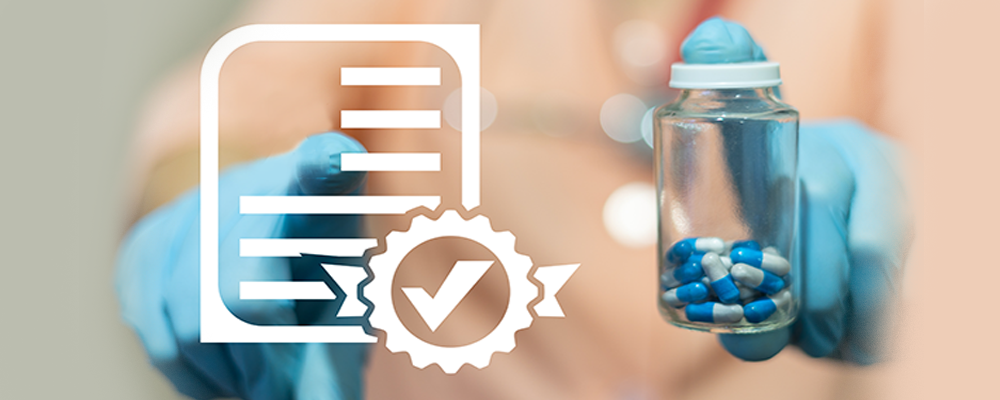 Current Regulatory Landscape for Drug Approvals and Clinical Trials in India
Shaping of a Regulatory Framework Specific to the Indian Clinical Market
As India emerges as one of the leaders in the production of generic pharmaceuticals, contributing to approximately 20% of the global market1, it is necessary to have regulatory authorities approve of more number of drugs or clinical trials to address the burden of diseases prevalent in India.
However, to safeguard public health, it is equally important to ensure that national and international pharmaceutical companies comply with stringent regulatory processes laid down for the approval of drugs.
Changes in the Indian Regulatory Scenario
Revision of Schedule Y of the Drugs and Cosmetics act 1945 in 2005 helped in aligning the Indian regulatory framework with internationally accepted definitions and procedures.
In addition, the Indian Good Clinical Practices (GCP) guidelines that were drafted by the expert committee of the Central Drugs Standard Control Organization (CDSCO) helped in ensuring uniformity in the conduct and quality of clinical research across the country.
With the recent introduction of the New Drugs and Clinical Trial Rules by the Ministry of Health and Family Welfare of India in 2019, the government is focusing on fast-tracking the approval of new drugs with equal weightage given to bio-equivalence or bioavailability studies.2
The government has also ensured further strengthening of the regulatory sector by allocating a higher budget of approximately 65 million US dollars at the central and state level.
This has helped in improving the infrastructure, such as setting up of an E-governance portal (SUGHAM) to bring in transparency, accountability, and ease of business.
A good initiative by the CDSCO was the setting up of a pharmacovigilance program in 2010 to have robust systems in place for adverse event reporting.1
The New Regulatory Rules
Some of the regulatory rules that have become effective following the New Drugs and Clinical Trials Rules 2019 are:
Timelines have been revised for approval of global clinical trial applications to 90 days and 30 days for domestic trials from the previous duration of 6 months.3
Phase III clinical trials are not required for any new drugs that have been approved for sale in the United States, Canada, Australia, or the United Kingdom.3
Post-marketing surveillance studies are to be conducted in India to monitor for idiosyncrasies or unexpected adverse events.3
Orphan drugs have been exempted from phase III and phase IV clinical trials.3
Participant has access to free drug post-trial if no suitable alternative is available in the market. However, the Sponsor would not be responsible for any complications that occur post the study duration.4
The approval obtained for a clinical trial is valid for 2 years.4
Compensation for death/injury/disability that is related to the trial will be decided by the Drug Controller General of India (DCGI).4
 Conclusion
To head towards India's goal of becoming a competent clinical trial destination, it is important to not only speed up the approval of drugs or clinical trials but also to keep allegiance to the Ethics committee and to the Indian Council of Medical Research's (ICMR) National Ethical Guidelines for Biomedical and Health Research involving Human Participants, to prevent exploitation of trial participants.5 
Transparency in the drug approval process, and stringent laws with penalties for unethical conduct of trials can become game changers with respect to maintaining high standards of quality for drugs and reliability of data from clinical trials.
The regulatory environment can also see an improvement in the implementation of regulatory laws by increasing the number of skilled staff such as drug inspectors, regulatory specialists, and so on. Equal emphasis should be laid on standard operating procedures (SOPs) and updating guidance documents to help staff understand the current regulatory environment.
Exchange programs with other countries that have sound regulatory processes can be beneficial for the Indian regulatory personnel to appreciate the importance of a well-defined regulatory framework and how some aspects can be practically implemented in the Indian regulatory environment.6
Of utmost priority should be a patient's safety and rights. Having a representative from patient advocacy groups in important decision-making meetings held by the DCGI allows for a patient-centric approach with respect to the review of policies and laws.6
To conclude, high-quality drugs and ethical clinical trials are the joint responsibility of sponsors, clinical investigators, and regulatory bodies. Periodically updating the Indian regulations can address loopholes and instill confidence in international pharmaceutical companies to continue investing in India. This will, in turn, propel India's economic growth.
Sources

Disclaimer:
The information contained in this article is intended solely to provide general guidance on matters of interest for the personal use of the reader, who accepts full responsibility for its use. Accordingly, the information in this article is provided with the understanding that the author(s) and publisher(s) are not herein engaged in rendering professional advice or services.
As such, it should not be used as a substitute for consultation with a competent adviser. Before making any decision or taking any action, the reader should always consult a professional adviser relating to the relevant article posting.
While every attempt has been made to ensure that the information contained in this article has been obtained from reliable sources, Veeda Clinical Research is not responsible for any errors or omissions or for the results obtained from the use of this information.
All information in this article is provided "as is," with no guarantee of completeness, accuracy, timeliness, or of the results obtained from the use of this information, and without warranty of any kind, express or implied, including, but not limited to warranties of performance, merchantability, and fitness for a particular purpose.
Nothing herein shall, to any extent, substitute for the independent investigations and the sound technical and business judgment of the reader. In no event will Veeda Clinical Research, or its partners, employees, or agents, be liable to the reader or anyone else for any decision made or action taken in reliance in the information on this article or for any consequential, special, or similar damages, even if advised of the possibility of such damages.
No part of this publication may be reproduced, stored in a retrieval system, or transmitted in any form or by any means, mechanical, electronic, photocopying, recording, or otherwise, without the prior written permission of the publisher.
For information, contact us at:
Veeda Clinical Research Private Limited
Vedant Complex, Beside YMCA Club, S. G. Highway,
Vejalpur, Ahmedabad – 380 051,
Gujarat India.
Phone: +91-79-3001-3000
Fax: +91-79-3001-3010
Email: info@veedacr.com