Pre Clinical Research and Development
Pre Clinical Research and Development
Veeda Clinical Research has set foot in the preclinical ecosystem by acquiring a majority stake in Bioneeds (a reputed Preclinical CRO with more than 12 years of experience). Veeda will now provide full service as well as functional service in all the stages of drug development to support biotech and pharmaceutical companies.

With the acquisition of Bioneeds, Veeda Clinical Research now has the capability to support (bio)pharmaceutical companies with their preclinical studies towards IND and NDA submission of both oncology and non-oncology NCE/NME. The acquisition marks a significant moment in Veeda CR's history as it accelerates Veeda's transformation journey and its commitment to be a 360-degree service provider in innovation and delivery of novel drugs.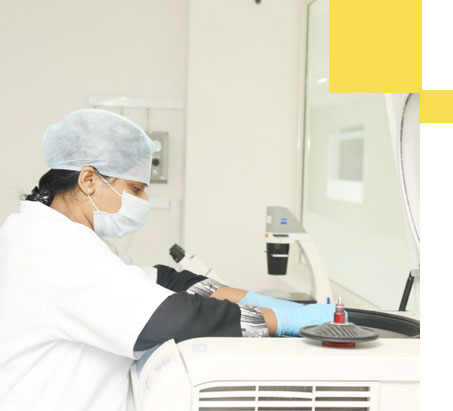 Bioneeds - A Leading Preclinical Contract Research Organization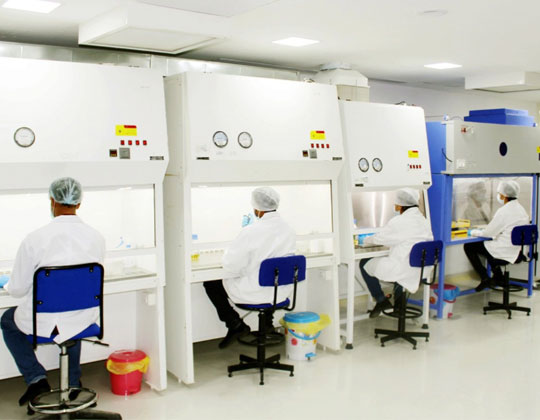 One-stop solution for services related to preclinical studies in drug development
Rich experience in conducting preclinical studies
GLP-certified test facility and accredited by the AAALAC International (The Association for Assessment and Accreditation of Laboratory Animal Care International)
Product characterization - HPLC (ProA, RP, SE, CE), LC-MS (ORBITRAP) - Intact mass, subunit analysis, peptide mapping, disulfide bond locations, glycan analysis cell/ELISA based assays, BIACORE based assays
Rich experience in medicinal chemistry, custom synthesis, process R&D and scale-up
Drug Chemistry & Preclinical Services
Exploratory studies: Dose-limiting toxicology studies & dose escalation toxicology studies
IND enabling safety studies across mammalian toxicology, genetic toxicology, DMPK, and bio-analysis
Impurity qualification studies (Profiling, isolation, characterization, certification, and evaluation)
Preclinical bioanalytical services (Method development & validation)
Bioassays (In vitro/In vivo)
Cell based potency & functional assays
Portfolio of ADMET assays for NDA/ANDA enabling safety evaluations
Polyclonal and monoclonal antibody development and purification
Product characterization and product release testing for biopharmaceuticals
In vitro studies that are alternative to in vivo studies
Synthesis of potential metabolites & impurities for initial studies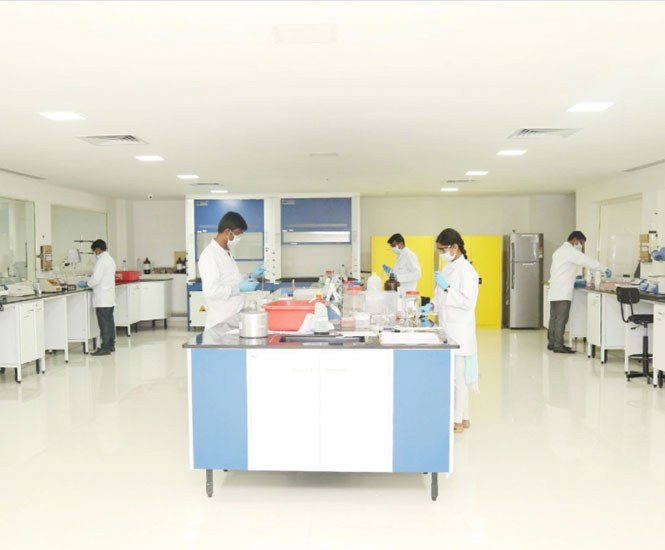 Why Veeda?
Veeda is an independent indian CRO with 16 years of experience
Veeda has conducted over 3800+ studies & has worked with over 200 (Bio)pharmaceutical companies around the world
Veeda has an exemplary regulatory record of successfully completing audits of USFDA, AGES, MHRA, ANVISA, WHO, NPA, ANSM, MCC, DCGI & NPRA
Due to stringent quality norms and transparency at all stages, Veeda is considered to be a preferred partner for many (Bio)pharmaceutical companies
Veeda has a vast experience in scientific and regulatory-compliant protocol designing that enables the drug development process of Early to Late phase clinical trials
Veeda has over 900+ analytical methods & 60+ NCE molecules developed and validated so far
Veeda ensures study-specific clinical safety measures for all volunteers through risk mitigation strategies
Veeda has Quality Management System in place to capture any non-compliance or deviation identified during the study with an effective mechanism of corrective and preventive actions implemented