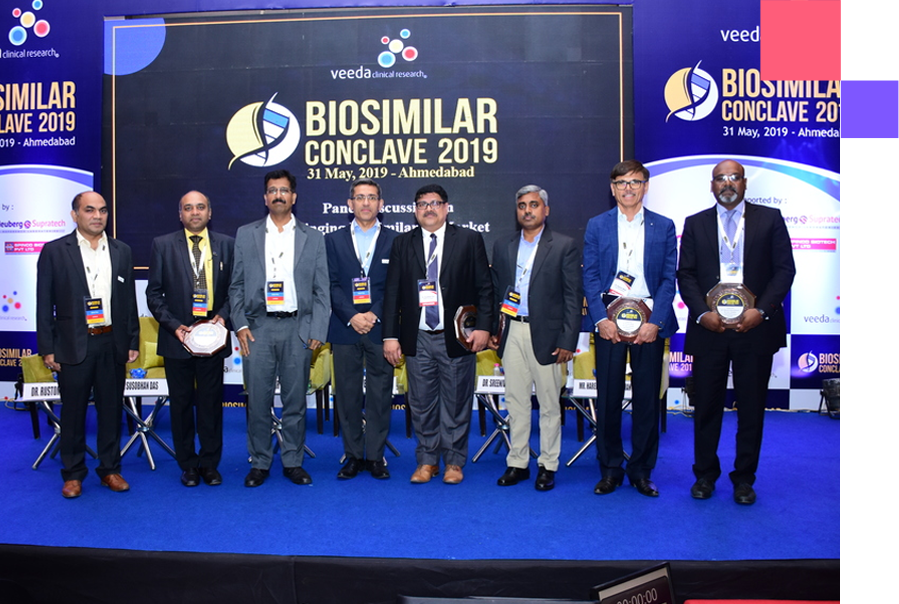 BIOSIMILAR CONCLAVE 2019
"STRATEGIES FOR SUCCESSFUL BIOSIMILAR DEVELOPMENT - BENCH TO BEDSIDE"
31 May 2019 | Novotel, Ahmedabad, India.
Biosimilar conclave 2019, an initiative by Veeda Clinical Research to bring pharma and biotech companies at a common platform which will address issues around biosimilar development & characterization, challenges of establishing bio similarity, global regulatory pathways, clinical program and commercialization strategies.
This national level conclave welcomes all the stakeholders and researchers to share their experiences and views on strategies for successful Biosimilar development, its approval and commercialization.

Click here to download brochure