Veeda's Scientific Forum organizes 4th Scientific Talk on 'Bioequivalence Assessments for Non-oral Dosage Forms'
The talk was delivered by Dr. Sunil S. Iyer, Vice President & Head of the Department of Clinical Research & Biopharmaceutics at Mankind Pharma Limited, India. In the recent past, scientific and commercial interests have leaned towards the generic development of non-oral drug products. Plausibly, this is due to enhanced efforts at catering to unmet medical needs through alternate drug delivery routes and a decrease in "blockbuster" oral molecules.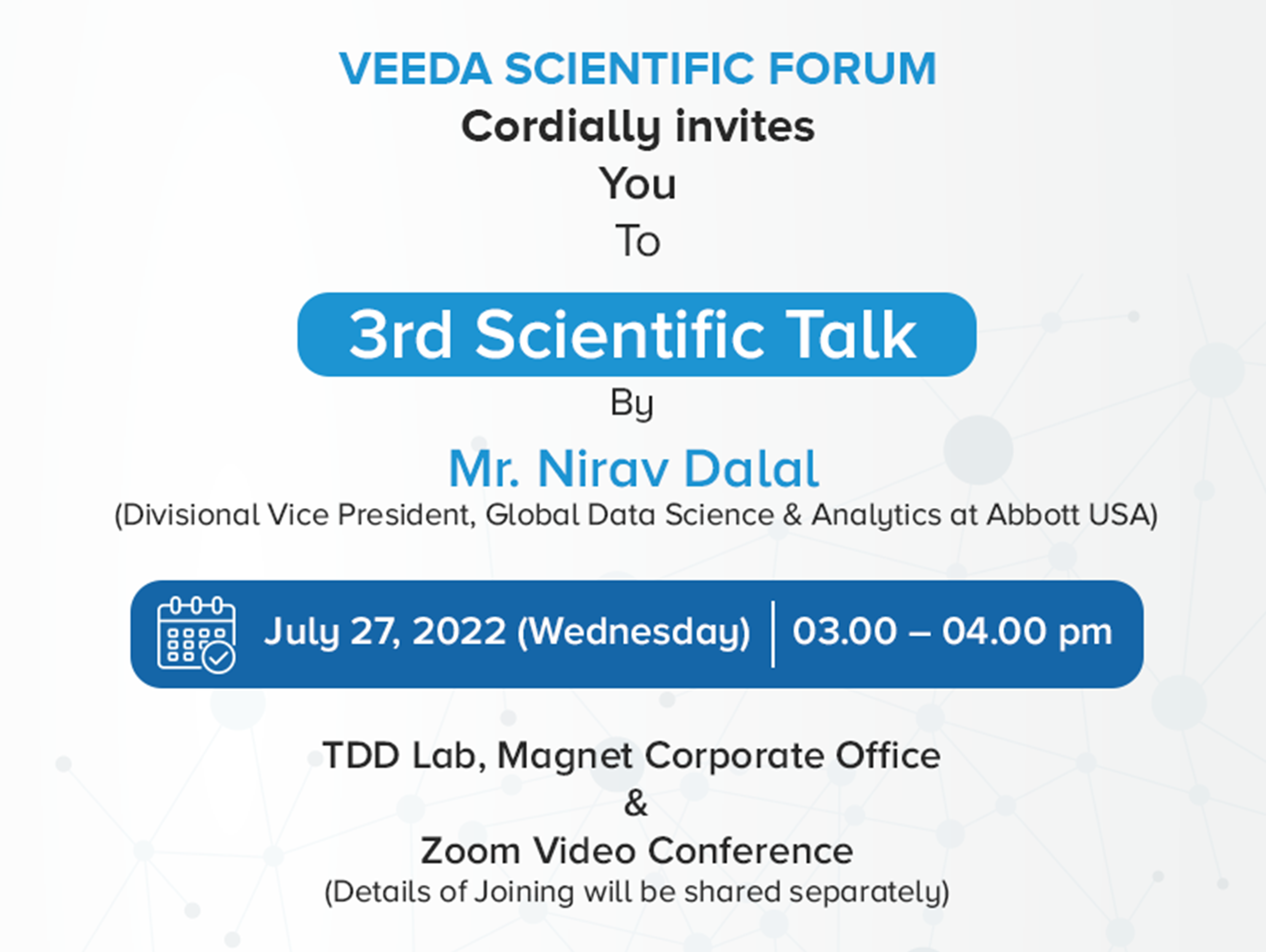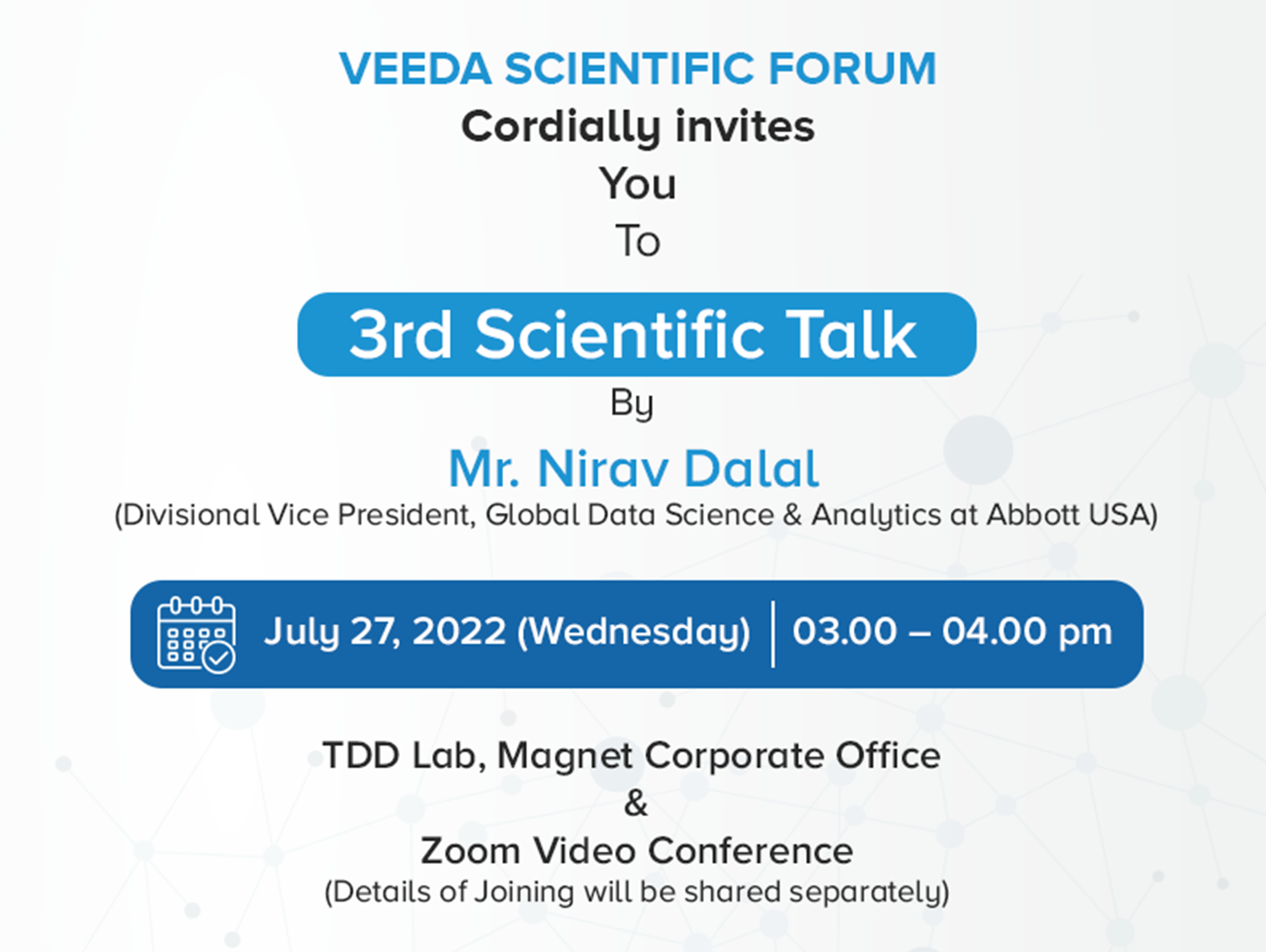 Veeda's Scientific Forum organizes 3rd Scientific Talk on 'Use of Real World Evidence in Assessing Effectiveness of Medical Devices'
The talk was delivered by Mr. Nirav Dalal, Divisional Vice President, Global Data Science & Analytics, Abbott USA.The use of real-world data to assess the effectiveness of medical devices is growing. In the guidance document, the FDA defined "Real-World Data (RWD) as data collected from sources outside of traditional clinical trials. These sources may include large simple trials, or pragmatic clinical trials, prospective observational or registry studies, retrospective database studies, case reports, administrative and healthcare claims, electronic health records, data obtained as part of a public health investigation or routine public health surveillance, and registries (e.g., device, procedural, or disease registries)."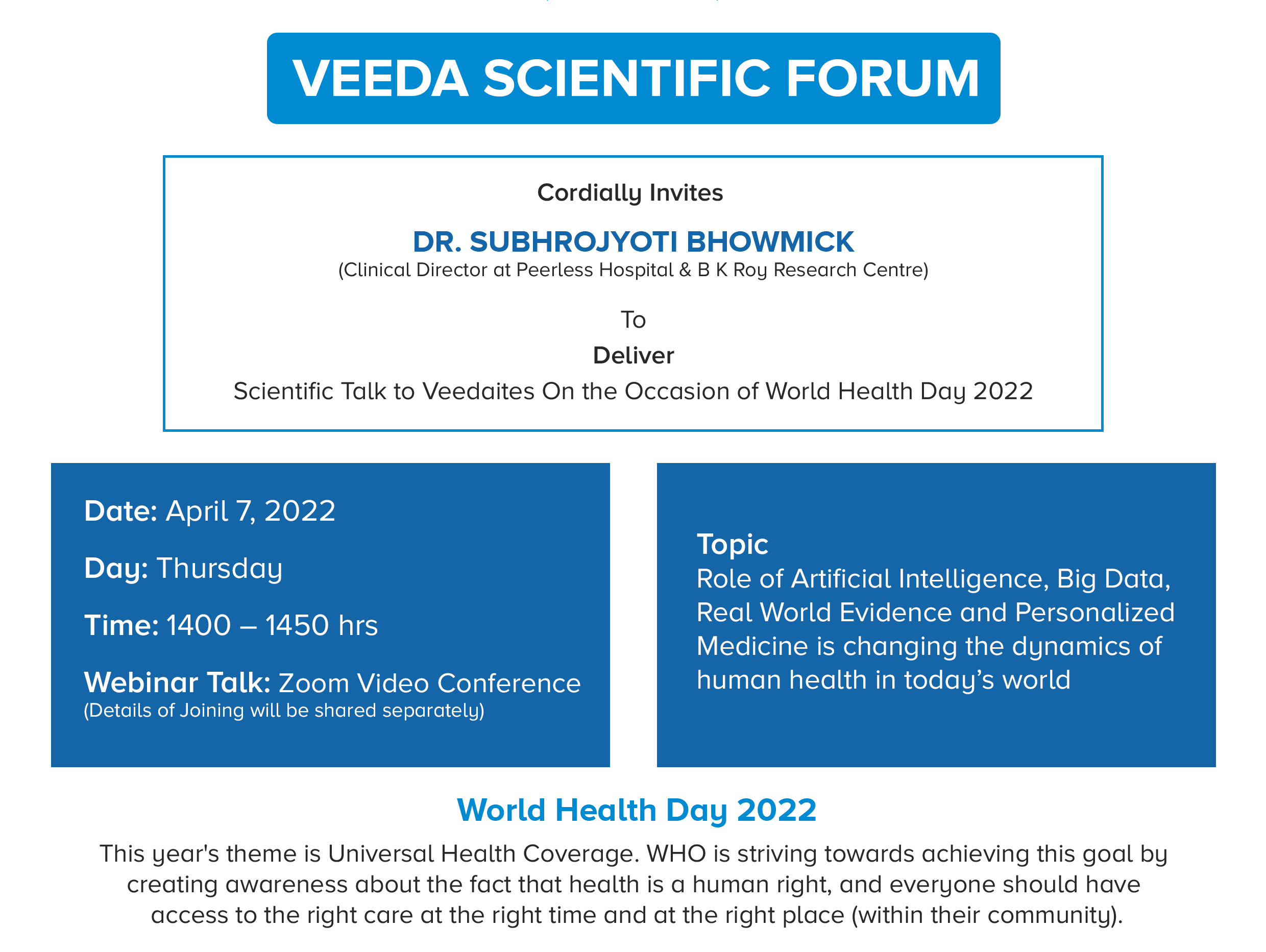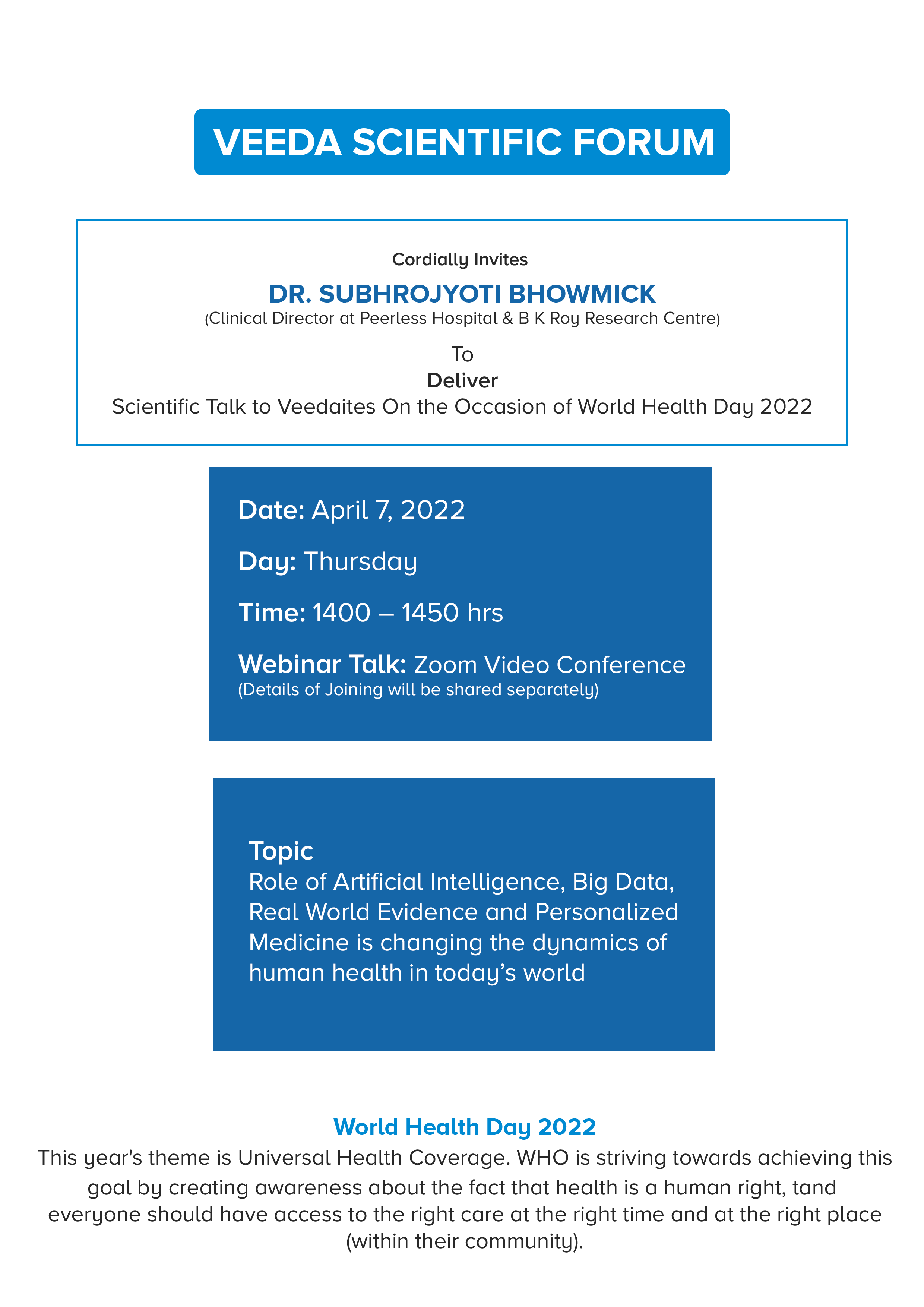 Veeda Scientific Forum organize 1 st Scientific Talk on "Role of Artificial Intelligence, Big Data, Real World Evidence and Personalized Medicine is changing the dynamics of human health in today's world" on the occasion of World Health Day 2022.
The talk was delivered by Dr. Subhrojyoti Bhowmick, Clinical Director at Peerless Hospital & B K Roy Research Centre, Kolkata. The "Science Talk" series is a knowledge sharing and learning platform for Veedaites. It is aimed to inculcate and promote the work culture of "Learning and Development" in the organization. Under the aegis of Veeda Scientific Forum, the platform is conceptualized by the Training and Development team along with the Corporate Communications department.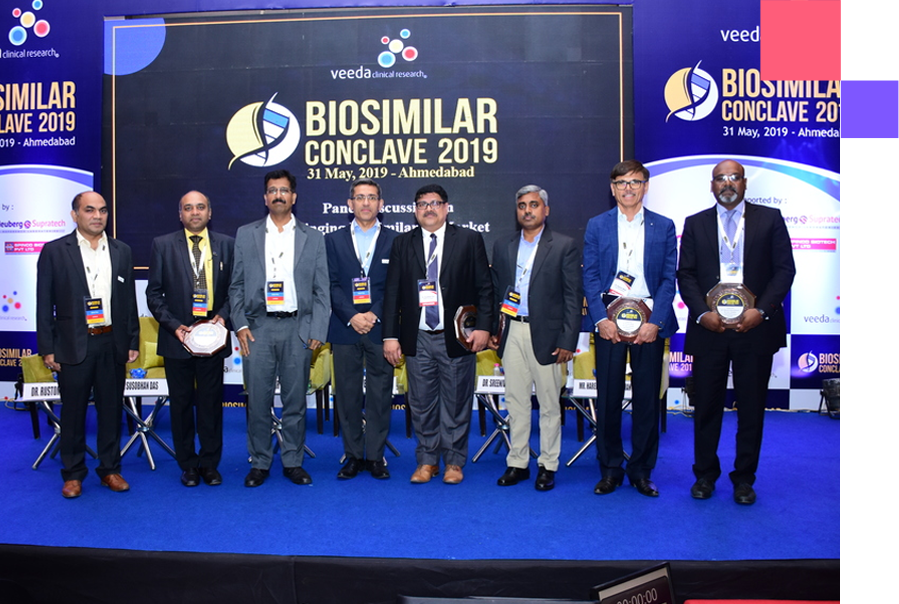 BIOSIMILAR CONCLAVE 2019
"STRATEGIES FOR SUCCESSFUL BIOSIMILAR DEVELOPMENT - BENCH TO BEDSIDE"
31 May 2019 | Novotel, Ahmedabad, India.
Biosimilar conclave 2019, an initiative by Veeda Clinical Research to bring pharma and biotech companies at a common platform which will address issues around biosimilar development & characterization, challenges of establishing bio similarity, global regulatory pathways, clinical program and commercialization strategies.
This national level conclave welcomes all the stakeholders and researchers to share their experiences and views on strategies for successful Biosimilar development, its approval and commercialization.

Click here to download brochure