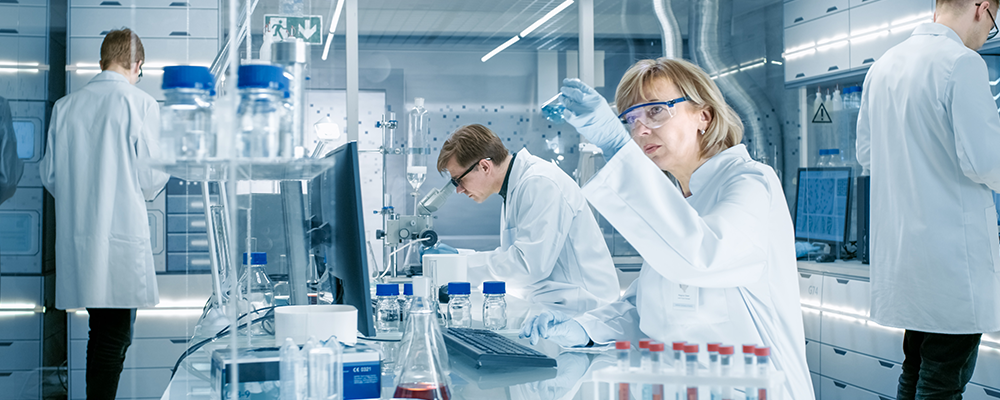 Advancement in medical sciences has benefited humanity in many ways. However, in the process of conducting clinical trials, incidences of scientific, moral, and ethical misconduct have been unearthed that have shaken up the scientific community and public. This led to the formation of a formal organization in 1979 by the United States (US) namely the "International Ethical Guidelines for Biomedical Research Involving Human Subjects" to protect and safeguard the interests of trial subjects. Following this, many countries drafted their own guidelines for Good Clinical Practices (GCP). However, with increasing number of clinical trials being conducted at sites in multiple countries, it was necessary to have a uniform guideline for conducting clinical trials. This gave rise to the International Conference on Harmonization (ICH)-GCP guidelines in 1996 with the objective of providing a uniform standard that facilitates the acceptance of clinical trial data by the regulatory authorities of the respective countries. Over the course of time, many countries adapted the ICH-GCP guidelines to frame their own guidelines. India too followed suit with the Indian Council of Medical Research (ICMR) introducing the "Ethical Guidelines for Biomedical Research on Human Subjects" that is continuously revised and amended to ensure that clinical trials are conducted with utmost quality, giving priority to the welfare of the subjects involved.1
India – A global destination
India is emerging to be a favorite destination for clinical trials for many international companies due to several factors:
☉  Conducive Regulatory Environment: Internationally harmonized and favorable regulatory processes such as fast track approval of investigational new drugs making the Indian clinical research environment more amenable to conducting clinical trial. Market trends show a compound annual growth rate (CAGR) of approximately 12% (US dollars 987 million) in the Indian clinical trials industry from US dollars 500 million in 2017.1,2,3,4,5
☉  Trained Manpower: Availability of skilled healthcare professionals who are specialists in different therapy areas, well-versed in the English language and who ensure compliance to ICH-GCP guidelines.1,2,3
☉  Technology Infrastructure: World-class technologies in data management and information technology and related services.1,2,3
☉  Patient Pool: Large population who are treatment naïve and have a diverse genetic and ethnic makeup. With India becoming increasingly urbanized and with greater connectivity between the urban and rural areas, it becomes convenient to recruit patients from different geographical areas. In addition, there is a high incidence and prevalence of acute and chronic diseases due to lifestyle changes leading to diseases such as diabetes, cancer, and so on. Such lifestyle-related disorders open up the possibility of conducting more clinical trials in these disease areas.1,2,3,6
☉  Ease of recruitment: In countries such as the US, approximately 86% of the clinical trials fail to recruit the required number of subjects leading to delay of almost a year. This delay costs the sponsor company several million dollars. Some of the reasons for delayed recruitment are unwillingness of patient to participate, stringent safety requirements, and hefty compensation packages. India provides the possibility of recruitment of patients with relative ease with due to increased trial compliance and transparency especially with the recent release of the New Drugs and Clinical Trial Rules 2019 that consists of updated rules and regulations for fast tracking approval of clinical trials. Among countries with fast growing economies, it has been noted that India has a growth rate in recruitment sites of approximately 22.6% with the highest growth rate seen in China (≈36%).1,2,7,8
☉  Competitive costs – Cost effectiveness is a pushing factor for many trials being shifted to India. The cost to develop a new drug is estimated to be almost 50% less than what would be required in the US or in the European Union. 1,2,3
Future of clinical research in India
Specific guidelines are being worked upon by the Central Drugs Standard Control Organization (CDSCO) for stem cell research, biosimilars, and medical devices to protect patients as well as to encourage clinical research and development in the country. After a lull period in the Indian clinical industry before 2015 due to ethical and quality concerns, open communication between sponsor representatives and the regulatory team of CDSCO has helped in reconsidering India once again as a potential global destination for enrolling a diverse population in clinical trials that adhere strictly to ICH-GCP guidelines.6
Disclaimer:
The information contained on this article is intended solely to provide general guidance on matters of interest for the personal use of the reader, who accepts full responsibility for its use. Accordingly, the information on this article is provided with the understanding that the author(s) and publisher(s) are not herein engaged in rendering professional advice or services. As such, it should not be used as a substitute for consultation with a competent adviser. Before making any decision or taking any action, the reader should always consult a professional adviser relating to the relevant article posting.
While every attempt has been made to ensure that the information contained on this article has been obtained from reliable sources, Veeda Clinical Research is not responsible for any errors or omissions, or for the results obtained from the use of this information. All information on this article is provided "as is", with no guarantee of completeness, accuracy, timeliness or of the results obtained from the use of this information, and without warranty of any kind, express or implied, including, but not limited to warranties of performance, merchantability and fitness for a particular purpose. Nothing herein shall to any extent substitute for the independent investigations and the sound technical and business judgment of the reader. In no event will Veeda Clinical Research, or its partners, employees or agents, be liable to the reader or anyone else for any decision made or action taken in reliance on the information on this article or for any consequential, special or similar damages, even if advised of the possibility of such damages. No part of this publication may be reproduced, stored in a retrieval system or transmitted in any form or by any means, mechanical, electronic, photocopying, recording or otherwise without the prior written permission of the publisher.
For information, contact us at:
Veeda Clinical Research Private Limited
Vedant Complex, Beside YMCA Club, S. G. Highway,
Vejalpur, Ahmedabad – 380 051,
Gujarat India.
Phone: +91-79-3001-3000
Fax: +91-79-3001-3010
Email: info@veedacr.com