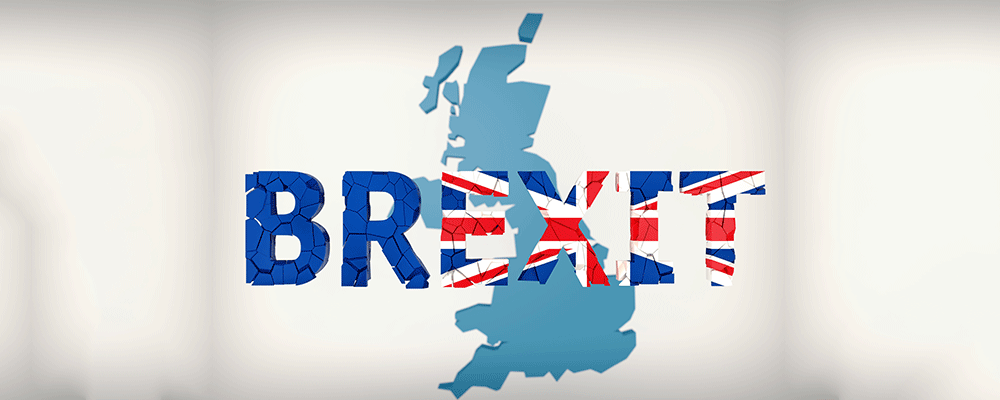 Will BREXIT have any impact on CROs?
Introduction
The United Kingdom comprises of England, Scotland, Wales, and Northern Ireland. It is an island nation in northwestern Europe. The exit of the United Kingdom from European Union to become a 'third country'on February 1, 2020 is termed as Brexit. The withdrawal agreement that provided a transition period of one year came to an end on December 31, 2020.Thus, the Medicines and Healthcare Products Regulatory Agency (MHRA) has been the UK's independent authority for medicines and medical devices since January 1, 2021. The Brexit will have both direct and indirect effect on the future of UK and EU clinical trials. The impact of Brexit on pharmaceutical companies will be seen at the levels of regulatory alignment with respect to the forthcoming implementation of the EU Clinical Trial Regulation (EU CTR).As the best universities for research in the study of clinical, pre-clinical, and medicine are present in the UK with strong regulatory and IP safety structures, the United Kingdom has become globally a major centre for the pharmaceutical industry. In addition, most generic pharmaceutical companies are registered with a UK address. The departure from the EU would thus lead to hectic structural shifts, with a huge amount of time and investment on both sides.
Impact of Brexit on Outsourcing of Clinical Trial
Till now, many pharmaceutical companies based out of Europe were outsourcing their projects to contract research organizations (CROs) and contract manufacturing organizations (CMOs) based in the UK. Post Brexit, these scenarios may change. As of now, the European Commission has given its decision that the UK authorities will have partial access to Article 57 and will also have partial access to EudraVigilance database.
Because of Brexit, CROs and CMOs located in the United Kingdom are no longer members of the EU, and this will have a dramatic impact on the European portion of the clinical trials for delivery of investigational medicinal products (IMPs).The effect of clinical trials on the supply chain post Brexit will totally disrupt the new drug development process due to major negative financial and economic effects. Brexit can influence the clinical trial and drug discovery scenario that may involve access to drugs and Investigational Medicinal Products (IMPs), results, financing and the workforce of clinical trials.
For BE studies carried out in EU, the reference product can be made to a RefMP (UK Reference product) that has been granted in the Union in accordance with Articles 8(3), 10a, 10b or 10c of Directive 2001/83/EC. It is important to understand for the sponsor and the CRO that bioequivalence studies conducted with a medicinal product sourced in the UK can be used by EMA if the new MA using those BE studies have been granted before January 31, 2020.
Conclusion
United Kingdom is the 2nd destination of Indian Pharmaceutical exports after USA.  Some CROs have internal Brexit Task Force comprised of talented individuals who very well know their roles and responsibilities. CROs are preparing themselves to engage and capitalize the new regulatory process in the UK and EU so as to avoid costly delays and disruptions of clinical trials. However, many questions still remain unanswered. One of the biggest issues refers to complaints regarding the shipping of materials from the UK to the EU for clinical trials. Will the volunteers involved be at any risk? Or will international boundaries lead to delay in clinical trials and difficulty in site management? Or will there be any imposition of tariffs that could lead to disinterest among pharmaceutical sponsors in the UK in carrying out clinical research? Thus, it will be interesting to see what is in store for the CROs post BREXIT. However, because the UK and the EU account for less than 15-18 percent of total Indian pharmaceutical revenues, BREXIT is expected to have a little impact on Indian pharmaceutical firms.
References
The Landscape for CROs post Brexit: An Update. Accessed at
https://dwlanguages.com/2018/02/22/cros-post-brexit/
Brexit Solutions, Clinigen Clinical Supplies and Management. Accessed at
https://www.clinigencsm.com/brexit-solutions
Questions and answers to Stakeholders on the implementation of the Protocol on Ireland/Northern Ireland, 11 December, 2020. European Medicine Agency (EMA/520875/2020)
Future of clinical trials after Brexit.Cancer Research UK, School of International Futures (SOIF).