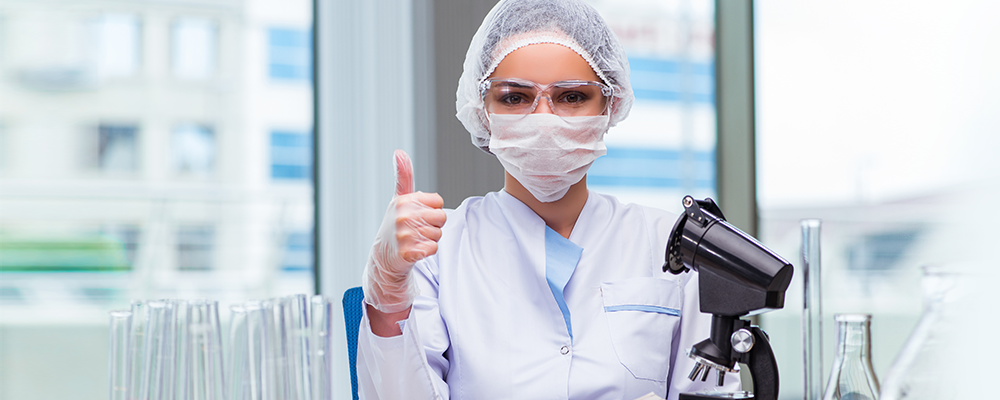 How can a CRO ignite your journey towards success.
Every new drug or molecule that is developed in the laboratory needs to undergo extensive trials before it could be marketed. And with a growing number of innovative molecules and drugs that are being developed by pharmaceutical companies, the role of Contract Research Organizations (CROs) in aiding clinical trials is set to grow in prominence. According to a report by Frost & Sullivan, the global CRO market which was valued at $45.8 billion in 2018 is set to grow at a CAGR of 7.9% and reach a total size of $71.7 billion by 2024. The key driver behind this growth is the increasing requirement for novel therapies to meet precision medicine needs. While a pharmaceutical company could certainly develop in-house capabilities to conduct those trials, better sense would dictate outsourcing the conduction of clinical trials to a Contract Research Organization (CRO) for the following reasons:
The Core Competency
A pharmaceutical company have its energies dedicated towards developing new drugs and managing commercially viable mass-production of drugs. However, between the two aspects, there is a crucial step of conducting clinical trials and obtaining regulatory clearances. And that requires specialized expertise of its own.
CROs have professional teams working, with their core competency concentrated in the area of conducting clinical trials. CRO generally work with multiple pharmaceutical companies, and as a result of which they attain vast experience and expertise in conducting clinical trials. CROs guarantee the technical expertise required in clinical studies, corroborate the quality of the research and results.
Expertise of working with different regulatory bodies
Working with multiple national international Pharmaceutical companies have enabled CROs have of obtaining clearances from various regulatory bodies. Having a vast experience of working with regulatory bodies such as DCGI (India), FDA (United States), ANVISA (Brazil), MHRA (United Kingdom), AGES (European Union), MCC (South Africa), NPRA (Malaysia), as well as WHO is an add on. Because of such experiences, a CRO is capable of guiding a pharmaceutical company with regards to the right ways of filing for regulatory clearances in different countries, thus making the process of new market entry smoother.
Comprehensive Portfolio of Clinical Research Services
Setting up an entirely new testing facility and procuring the necessary special-purpose equipment to conduct a certain type of drug testing might be unviable for a pharmaceutical company from a cost-effectiveness perspective. This is because such capabilities that would be built to serve specific purposes would be sub-optimally utilized. However, because a CRO helps multiple pharma clients with conducting clinical research, it is commercially more viable for a CRO to create facilities for conducting diverse clinical studies
Effective Project Management and Quality Assurance
By employing a CRO, a pharmaceutical company would be able to obtain the services of dedicated project managers who can support the company throughout the lifecycle of clinical studies. Also, a competent CRO would have a robust quality assurance policy in place. Because of this, a pharma company can comfortably rely on the CRO when it comes to ensuring that the clinical trials are executed in the best way possible.
Time and Cost Savings
By focusing only on its own areas of domain expertise and outsourcing clinical trials and regulatory filings to a CRO, a pharmaceutical company could achieve major cost savings due to the following reasons:
– Elimination of the need to spend capital on procuring equipment for clinical trials
– Elimination of the need to recruit human resources with the required set of special skills who would also have to be paid high salaries
Based on the above-mentioned factors, it is easy to see why for a pharmaceutical company, it makes great sense to recruit the services of a CRO.
Disclaimer:
The information contained on this article is intended solely to provide general guidance on matters of interest for the personal use of the reader, who accepts full responsibility for its use. Accordingly, the information on this article is provided with the understanding that the author(s) and publisher(s) are not herein engaged in rendering professional advice or services. As such, it should not be used as a substitute for consultation with a competent adviser. Before making any decision or taking any action, the reader should always consult a professional adviser relating to the relevant article posting.
While every attempt has been made to ensure that the information contained on this article has been obtained from reliable sources, Veeda Clinical Research is not responsible for any errors or omissions, or for the results obtained from the use of this information. All information on this article is provided "as is", with no guarantee of completeness, accuracy, timeliness or of the results obtained from the use of this information, and without warranty of any kind, express or implied, including, but not limited to warranties of performance, merchantability and fitness for a particular purpose. Nothing herein shall to any extent substitute for the independent investigations and the sound technical and business judgment of the reader. In no event will Veeda Clinical Research, or its partners, employees or agents, be liable to the reader or anyone else for any decision made or action taken in reliance on the information on this article or for any consequential, special or similar damages, even if advised of the possibility of such damages. No part of this publication may be reproduced, stored in a retrieval system or transmitted in any form or by any means, mechanical, electronic, photocopying, recording or otherwise without the prior written permission of the publisher.